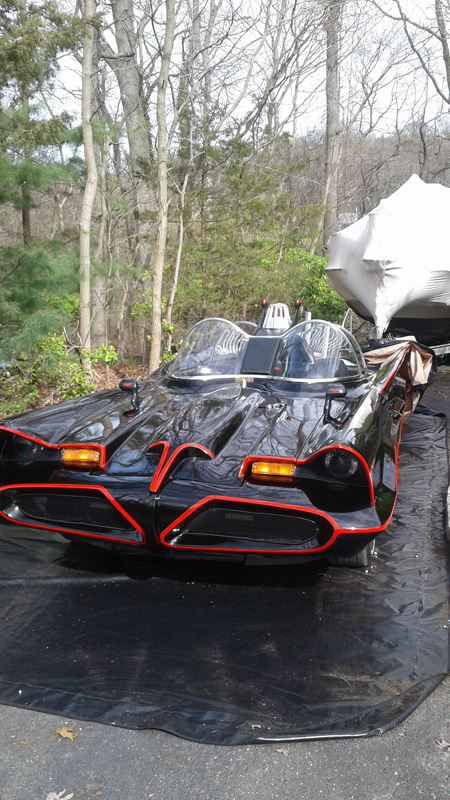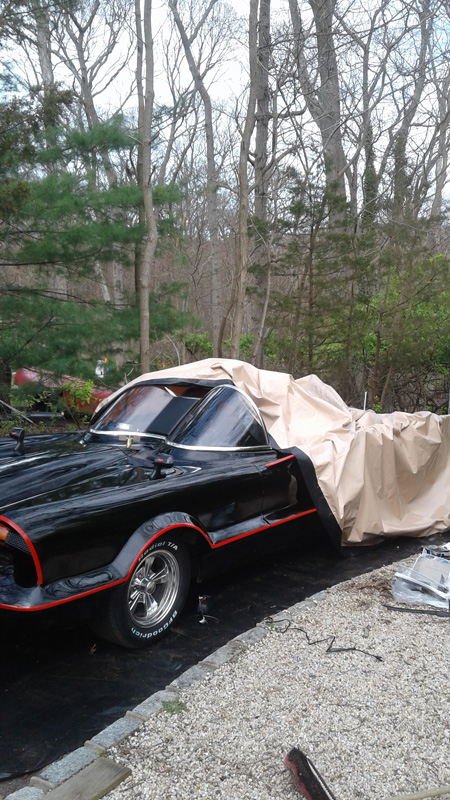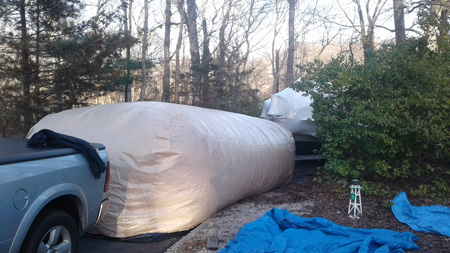 John Marchese says Batman was his first favorite TV show. In tribute to the Caped Crusaders' ride, he has recreated the Batmobile.
"The Batmobile has a fiberglass body from a mold mounted to a stretched corvette chassis. It is a stock 86 corvette, with the exception of a fuel cell and a few suspension mods. It goes nice, runs straight and cool. It is a pre-owned custom vehicle from out here on Long Island. Interior is stock corvette, except the rotating speedo and some other odds and ends. The hood and trunk are hydraulic. I had it for 1/2 hour in my driveway and people were stopping from all over the place. It is a cool car. It is not the exact replica of the Batman TV show, but close enough."
To keep it safe, this Batmobile custom creation is kept in a 25' BoatCapsule.