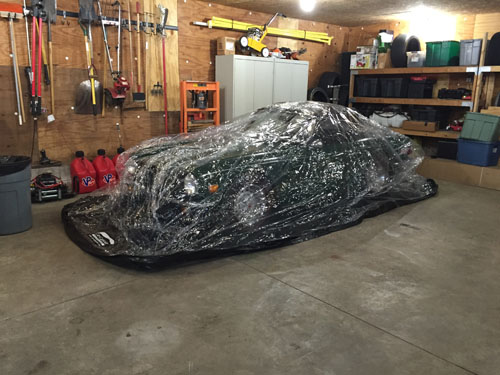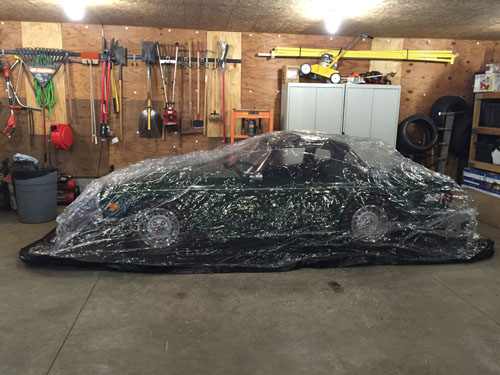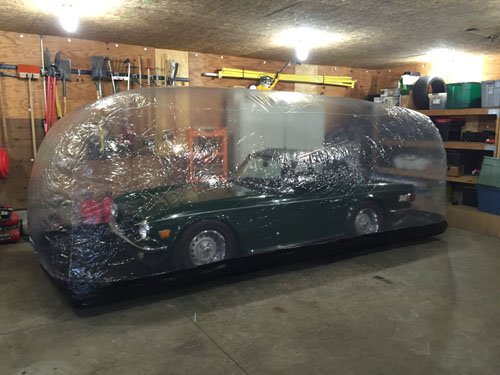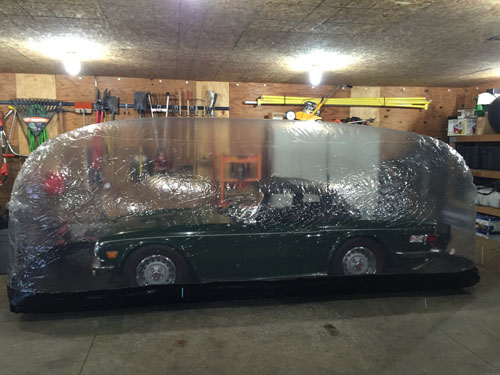 Don Wostmann tells us about his beautiful Triumph TR6, and CarCarCapsule.
About three years ago I picked up a 1975 Triumph TR6. I had been looking for a vintage sports car my wife could drive around, and I saw it being displayed on the side of a road. The car was part of the estate sale of the original owner, had only about 38,000 miles, and was in really good condition. The paint and interior were great, and there was no rust, which is pretty rare for an old Triumph. It just needed a new clutch, replacement of a couple of transmission gears - as the teeth were broken off, and some suspension work. I did all of that myself; it was a good winter project.
When it came to storing the car, I was concerned about having issues with mice. I didn't want them getting into the car and building nests while it was parked during the Winter. I was reading through a magazine and I came across an ad for the CarCapsule. I thought it was a great idea, and bought one. I've been using it over the past year, and think it's a great solution for keeping mice out. It's a super simple set-up and I've had no issues.